BUYING ALL ANTIQUE ASSETS
REDEEM YOUR ANTIQUES -
FINE ART - GOLD & SILVER FOR IMMEDIATE CA$H
We are actively buying 18th & 19th century antiques along with 1950's & 60s mid-century. Including,- vintage costume & Fine gold & silver jewelry, watches, diamonds, sterling silver flatware, (also partial sets ) & hollow ware, Fine Art, paintings, prints, marble & bronze sculptures any objects of art, porcelain, pottery, glassware, oriental rugs, Asian art ( jade-soapstone- prints- porcelain), furniture, textiles, antique toys, swords, antique guns, sports memorabilia, coinage and currency and much much more.
"DAMAGED QUALITY PIECES ALSO BOUGHT"
We will pay Exceptionally High Prices for Exceptional high quality pieces .
1 piece or entire estate contents. Serving all 5 New York City boroughs, Long Island, and most of the TRI STATE area.
* Please do not sell or scrap any Sterling Silver or Gold items before getting our quote. These items could be worth much more to us just as they are.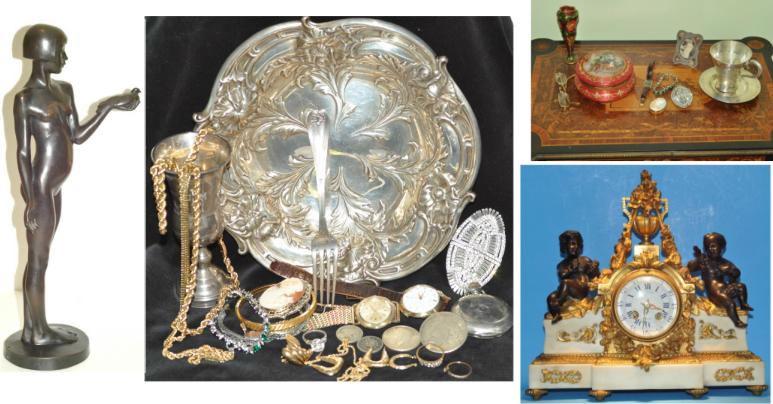 FREE HOUSE CALLS *
Member of :
The New England Appraisers Association
Buying in your area for over 35 years
..SERVING THE NEW YORK CITY AREA & MOST OF THE TRI STATE.
CALL US NOW (718)598-3045 or (516) 270-2128